When the people closest to you, face the moment of the birth anniversary, you might find it difficult to make a greeting card design that can be made free and easy. One website that provides the making of various greeting card designs quickly and easily is canva.com.
To create a business card design on Canva is very simple because you don't need to master the ability in image editing software. Some steps that can be done in making a birthday greeting card design in Canva are as follows:
First, create a Canva user account where your e-mail address and password are required to log in to your Canva account.
Next, log in to canva.com to start making a birthday greeting card design. The easiest way is to choose a template with a basic layout and design ready. All you have to do is add the photos you have and change the existing text with the text you have prepared. Do this by selecting the [Template] – [Cards] menu.

Here you can choose a number of ready-to-use card designs for a variety of events including birthday wishes.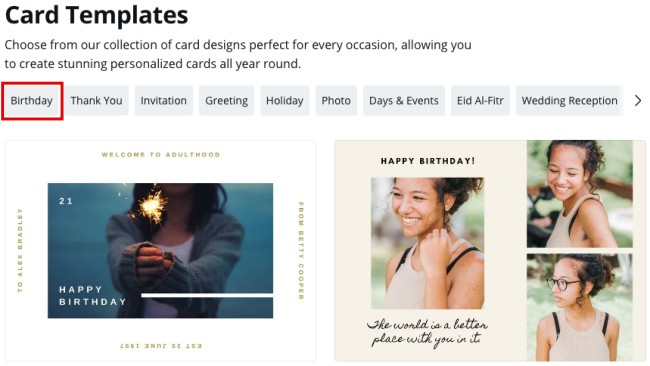 Customize the design you choose with the character of the person who will be a birthday, for example, the design of a birthday card for children aged 5 years is certainly different from adults. If you have selected a particular template, click the [Use this template] button.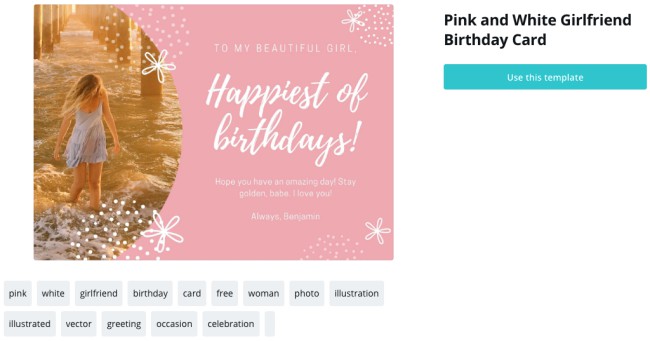 Then make modifications to the template for example by replacing photos and existing words adjusted to photos and sentences that you have prepared yourself. If you want to insert a photo, do it by selecting the [Uploads] – [Upload an image or video] menu. After the upload is complete, click on the photo file to add it to the layout or design of the card that you are creating.
When the modifications are done, you can now download the file by clicking on the download menu with several output file extension options such as png, jpg, or pdf. After selecting the file extension type, click [Download]. Wait until the file is fully downloaded and stored on your PC or laptop. The design file that is on Canva can also be saved with the file name that you have set yourself.