When we gather with parents or grandparents, they usually still have strong memories of who are people who still have bloodlines and kinship in their family environment.
The ability to remember by heart the path of kinship or family tree from ancient people is a rare commodity nowadays. It can be said that parents in the past were indeed good at building a family, sometimes even not only their close relatives were well known but residents in one hamlet or village, they were able to recognize one by one. In addition to mobility and population growth when it was not as much and as massive as now, it is also caused by the social culture of rural communities who hold tight ties of friendship between each other. Be a guest and visiting culture is not a new thing because this custom has taken root in the social interaction at that time. The underdevelopment of sophisticated communication technology as it is currently contributing to making social culture face to face between neighbours and relatives survives well. Until then was born long-distance communication technology that can be done without the need for physical visits. Plus the wave of technology in the current century through the social media revolution is increasingly leading humans to have conversations online without face-to-face meetings. The laughter that used to only be created when gathering with families, relatives, and neighbours, now moves to a virtual meeting called the WA (WhatsApp) group and the like. The longer the culture of greeting and visiting each other's houses in the village was gone. The principle of individuality and exclusivism began to emerge. The harmonious culture began to shift and people were busy with their respective interests.
As a result, we begin not to memorize anyone who is a close relative in our family. How then will we be able to know and memorize family tree or family bloodlines up to 2 or 3 levels up?
Although socio-cultural life is very different in this modern era, it is hoped that this will not erase efforts to remember the family tree. Pursuing a better career and life is important, but maintaining kinship by remembering close family names is no less important. Even if drawn further, ignorance of the kinship pathway can pose a dangerous risk, for example, the occurrence of marriages between close or blood relatives (which in Islam is recommended to be avoided).
Family Tree Solution with Geni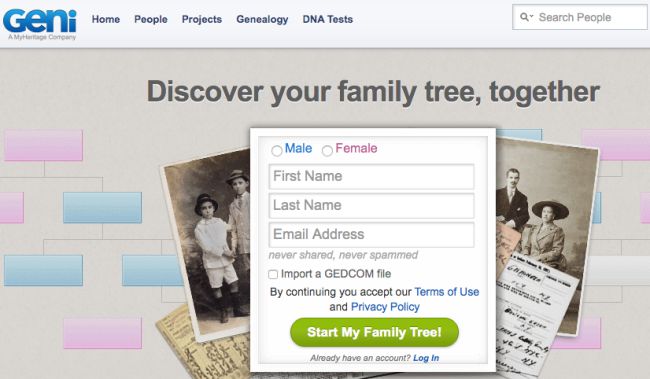 Geni is one of the best problem solving of genealogy by inviting people around the world to build the online family tree. They provide 2 (two) type of service: a free version and a paid version. Using the free version at Geni.com, users are allowed to add and invite their close relatives to join the user family tree. All Geni users can upload and share photos, videos, and other documents with their family members.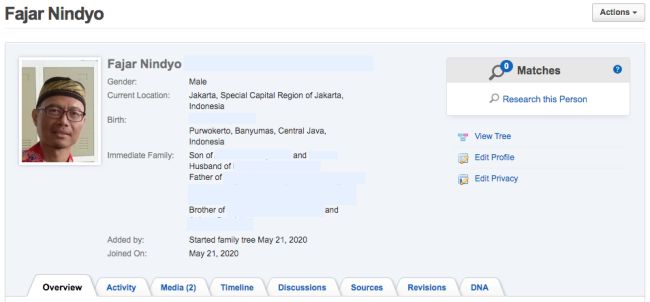 With paid or pro version, users can find the matching trees made by others and merge their trees into the single world family tree. In paid services, it is included the enhanced research tools and premium support.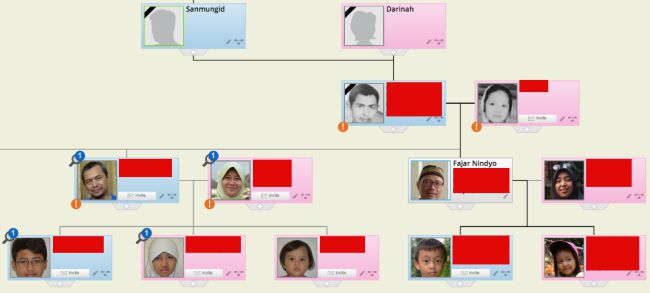 For the profile privacy, by default, only your Family Group can see your full profile. You can block specific relatives from viewing or accessing your full profile. For flexibility, you can further restrict what kind of information about you, appears on your profile. And as a whole, your Family Tree is also privatized, just like the individual profiles. You can modify your Family Tree on how the public will be able to see the information.
Geni was founded in 2006 by former executives and early employees of Tribe, eBay, Yahoo! Groups, and PayPal. Geni is privately held and based in Los Angeles, California, USA. Since November 2012, Geni was acquired by MyHeritage Ltd. and is now a MyHeritage company. Since 2016, MyHeritage has kept its family tree website separate from Geni's website. And, as of May 2020, Geni serves more than 11 million users with 140 million profiles had been created on its website.