If you are interested to monetize your WordPress site, you can try to submit your web or blog to Google Adsense, the most popular advertising network program that specializes in creating advertisements in web or blog based on the relevant content in your article posts. You can also connect Adsense account to your YouTube channel in order to get more income.
To display the relevant advertisements on your web or blog, the first step should be taken is how to connect your blog to Adsense. Based on Google Adsense support page, there are steps to make your blog connected with Adsense as described below :
1. Sign up and log in to your Adsense account.
2. Copy the code discovered in your Adsense dashboard.
3. Paste the code from no. 2 into your blog (between the <head> and </head>.
For the step no. 3, you can insert the code manually by modifying header.php file. But this method is too risky for beginners or non-tech savvy bloggers.
Now, you can easily insert the code using WordPress plugin, namely "Insert Header and Footer". You don't need to edit the header.php file.
Here are the steps to use this plugin :
1. Download and install the plugin as the same way as other plugins.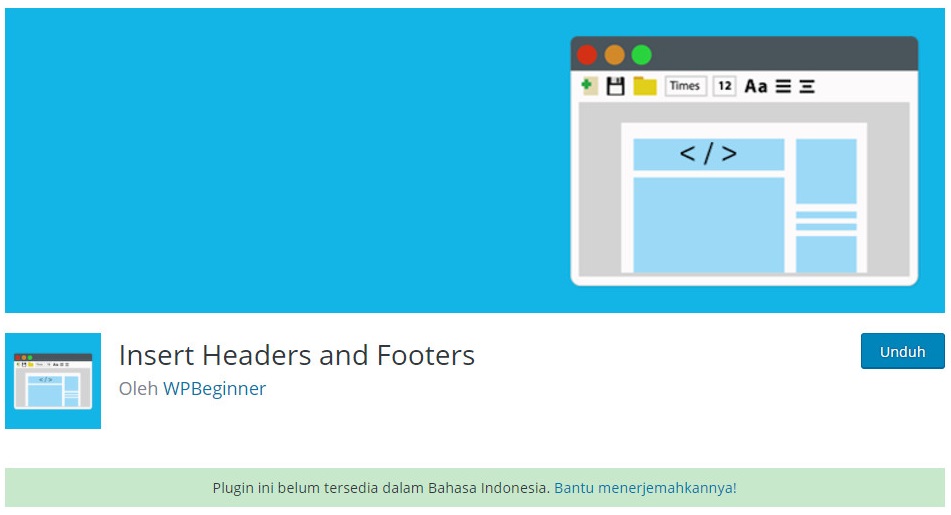 2. In your WordPress dashboard, activate the plugin.
3. In the left menu, open Settings – Insert Headers and Footers.
4. Paste the code obtained from your Adsense account in the "Scripts in Header" box. Click "Save" and you are done.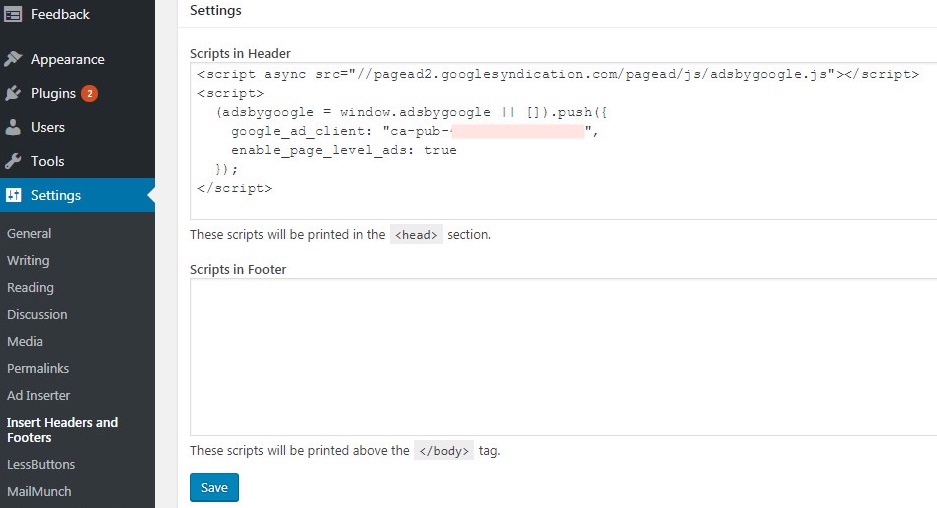 To check that the code is properly inserted between <head> and </head> in your blog, you can right click on your homepage and choose "View page source". You will find the code appears like the example below :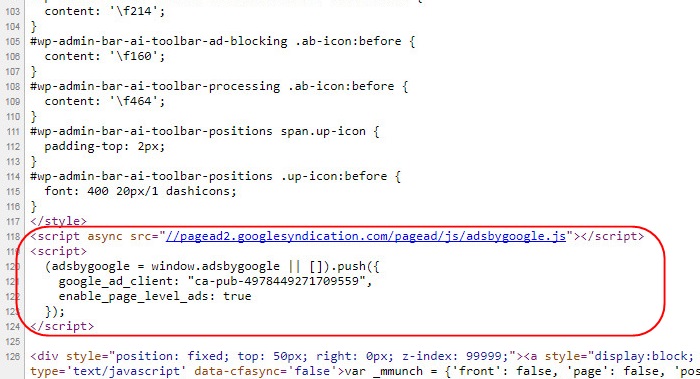 Wait for a couple of days while the Adsense team reviewing your application, but sometimes it can take longer. Once your blog is approved, Adsense will send a notification with details on your activation status to your email inbox as an example below :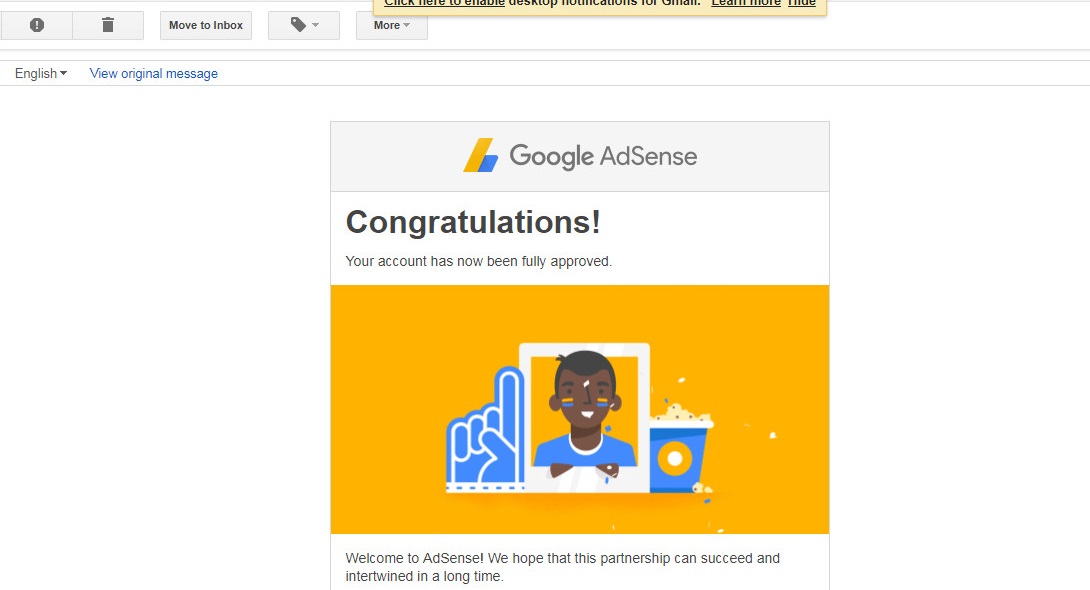 Now, you are ready to earn money from Google Adsense !.