PayPal (founded in 1998) is an open digital payments platform used in financial business based on the online transaction which provides a combination of technological innovation and strategic partnership.
PayPal creates better ways to manage and move money and offers choice and flexibility when sending payments or receiving money. Available in more than 200 (two hundred) markets around the world, the PayPal platform enables consumers and merchants to receive money in more than 100 (a hundred) currencies, withdraw funds in 56 (fifty-six) currencies and hold balances in their PayPal account in 25 (twenty-five) currencies.
After you registered in PayPal (free of charge), you can create an account and add your bank account to receive payments or add your credit cards to fund the payments. In this article, I will show you how to use PayPal in paying a hosting payment invoice through Virtual Credit Card (VCC). I live in Indonesia and hold Mastercard credit card issued by Indonesia local bank which provides VCC feature. The step by step can be read as follows:
I create VCC (Virtual Credit Card) first in my online bank account. The nominal money should be adjusted for the amount of the bills to be paid by PayPal. At the invoice I received by email, the amount due was USD 1.50 for hosting payments for the next month at a hosting company in the USA.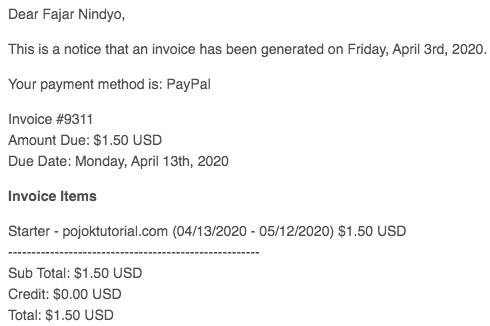 Then, I should create VCC with value for money in it around USD 1.50 (after being converted from the local exchange rate to the USD exchange rate). After filling the amount of VCC by using prepaid reloads menu in my online banking account, I get VCC with the respective number of VCC (16 digits), validity period (month/year), and CVC2 code that sent via short message to my phone.
I log in to my PayPal account. And then I choose the menu: Balance – Cards – Link a new card. Fill in the required information such as Credit card number, Card type, Expiration date, Security code (CVC2). I click "Link card" for the next process. If successful, a message will appear "You linked your Mastercard Debit." I click "Done".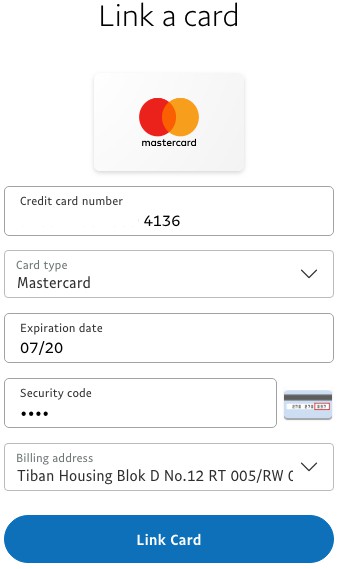 Back to the email account and I follow the link to my client area to view and pay the invoice. The invoice status is still "Unpaid". Then click the icon symbol below that status to connect to my PayPal account.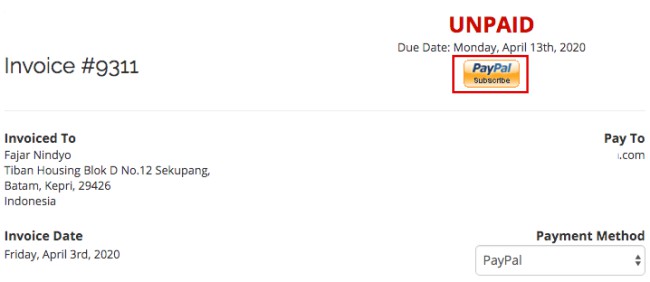 The subscription details appear with the respective amount should be paid. Click the PayPal icon under the invoice page and the PayPal invoice will be shown. I choose one of my Mastercard to proceed with the payment, and I click "Continue".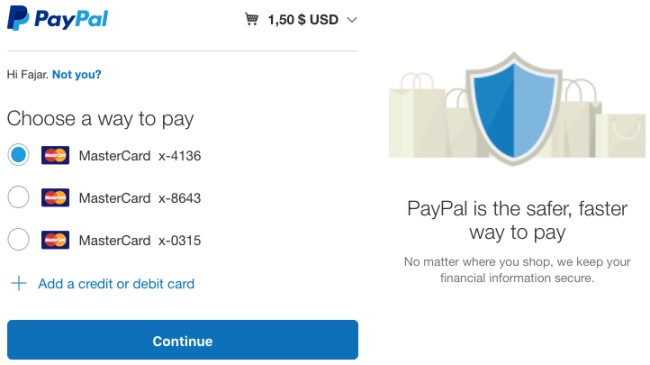 PayPal will show the new page for the summary of payment, including exchange rate applied (from IDR to USD). I click "Agree & Subscribe" to approve that payment.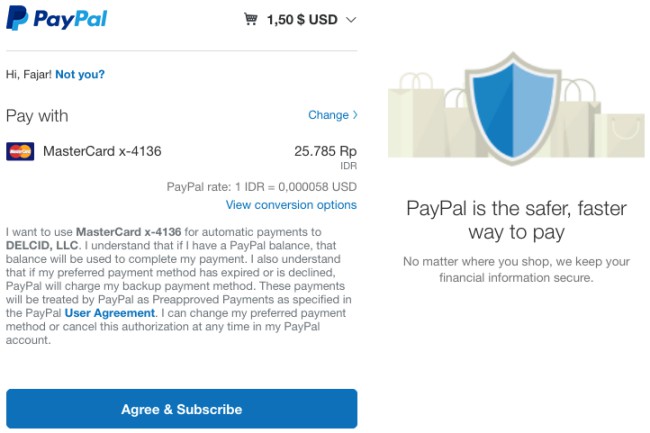 After success, a message will appear that the invoice has been paid. The purchase and merchant details are sent shortly to my email account.