Initially, I wanted to try to log in to an email account that was once created but I deleted it because I didn't want to use it.
In the course of time, I tried to get the Gmail account. First by logging into the email account, but otherwise there is no Google Account in the name in question ("Couldn't find your Google Account").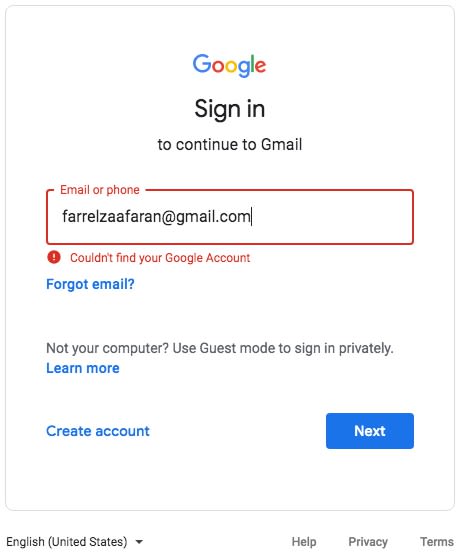 Because it was deemed to have no account, I tried to create a new account with the same name ("Create account – For myself"). The required fields are first name, last name, username (I used the old username), and password. After clicking the "Next" button it turns out that the process cannot continue because it is stated that the username has already been used ("That username is taken. Try another"). Google recommends using another username.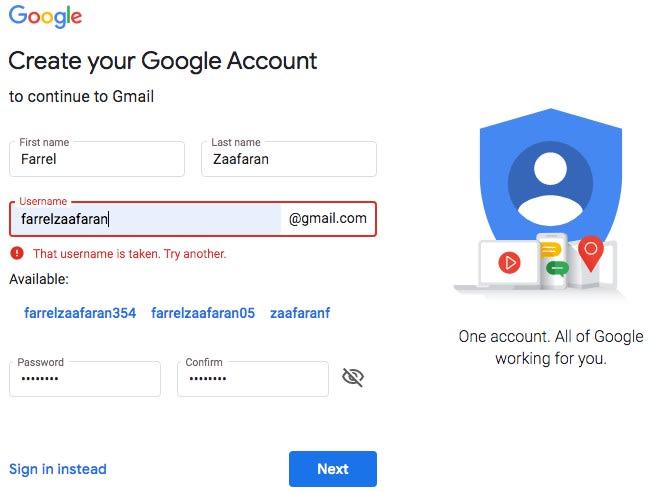 This is rather surprising considering that when I log in with the username at the beginning, it is stated that the account was not found in the Google Account. Assuming it can be reused, I registered the same name but still cannot be used because the username has been taken. Surprising isn't it? I also tried to log in again with the old username ("Sign in instead") but still could not continue because the username was not found in the Google Account.
Why does that happen? In the discussion that took place at support.google.com, pieces of information were obtained that if someone had owned a Google Account and then deleted it, the account was not possible to be used again even though no one else took over the account. There is no other choice other than to create a new account that is different from the previous account.
An official explanation from Google about this can be seen at https://support.google.com/mail/answer/56256 where some things that prevent you from getting the Gmail address you requested are as follows:
Already being used.
Very similar to an existing username.
The same as a username that someone used in the past and then deleted.
Reserved by Google to prevent spam or abuse.